INTRODUCING THE SOB SISTERS


Karen and Renée met in cyberspace. Sharing an appreciation for all things 1920s, and a love of the cello, they eventually decided to get together and start an ensemble. Kitty and her singing saw joined the group after playing numerous recitals with the girls. Their musical repertoire includes many of the popular tunes of the Roaring 20's, and plenty of giggling.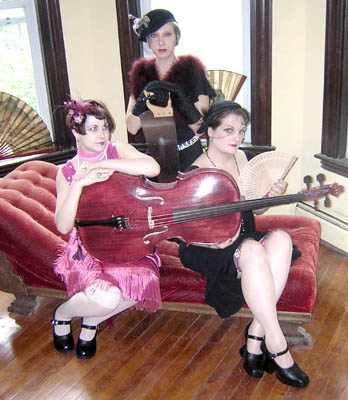 VIEW OUR GUESTBOOK
SIGN OUR GUESTBOOK
Sob Sister n.
1.A journalist, especially a woman, employed as a writer or an editor of sob stories.
2. A sentimental, ineffective person who seeks to do good.